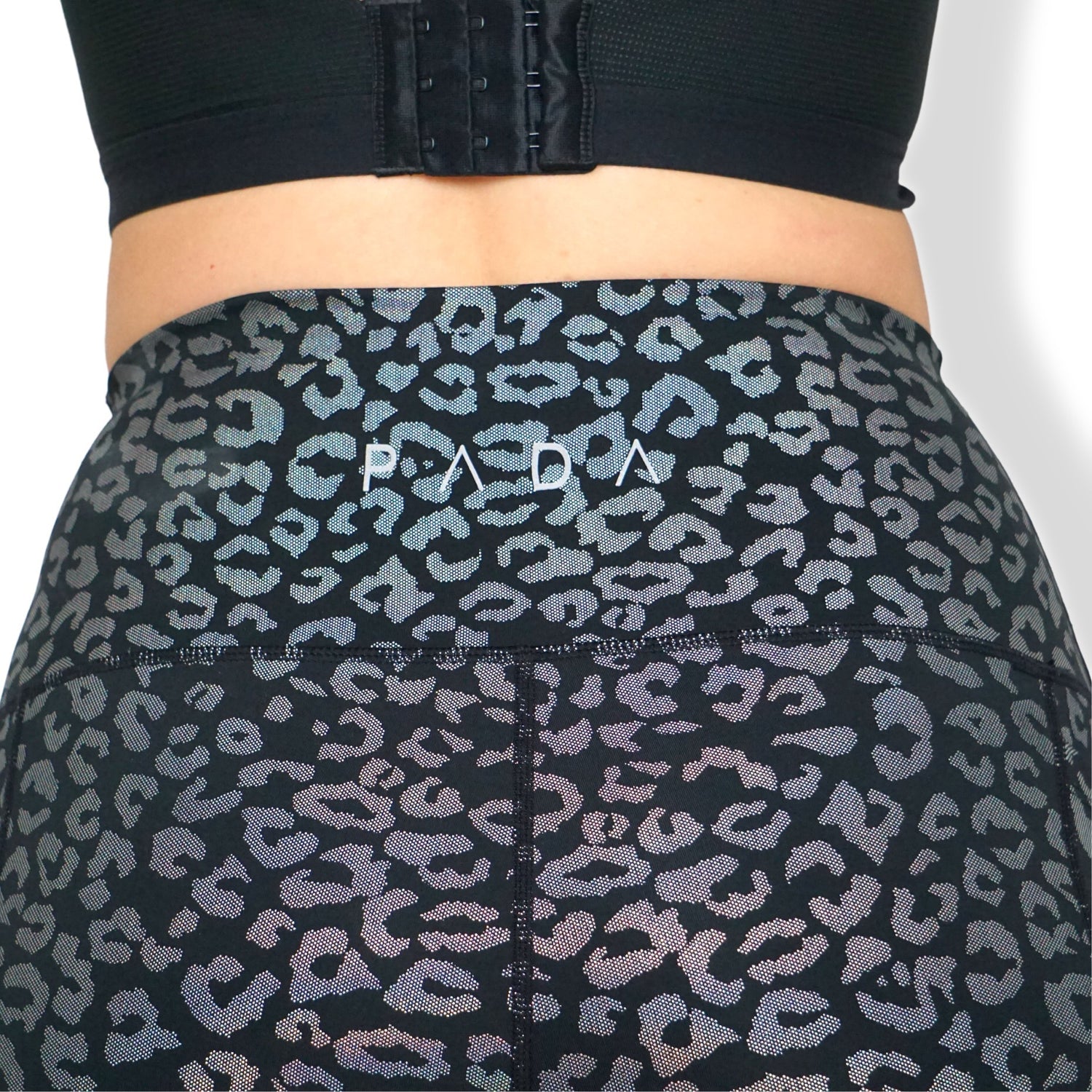 CREATING THE LEGGINGS
Gym leggings with kneepads. It sounds simple, right?
But when PADA founder Hannah was searching for something that supported her knees during yoga, there was nothing available that just did the job, so she got to work creating PADA.
These unique and discreet leggings are technologically advanced, and have been fine-tuned by expert gym-wear designers for over four years.
PADA founder Hannah wanted to create leggings that every woman can feel truly empowered in - no restrictions, no fuss - just leggings that worked! Find out more about Hannah's story.
TECHNICALLY DESIGNED, FOR EVERY WOMAN
Around 20% of the population suffers from some form of knee pain*, which often hinders people's willingness to do body-positive movement, like yoga or pilates.

The result is super simple, super stylish, and super supportive. PADA leggings are a high-quality 240gsm polyester blend (78% polyester, 22% spandex) with a unique and discreet high-density PU foam knee pad insert.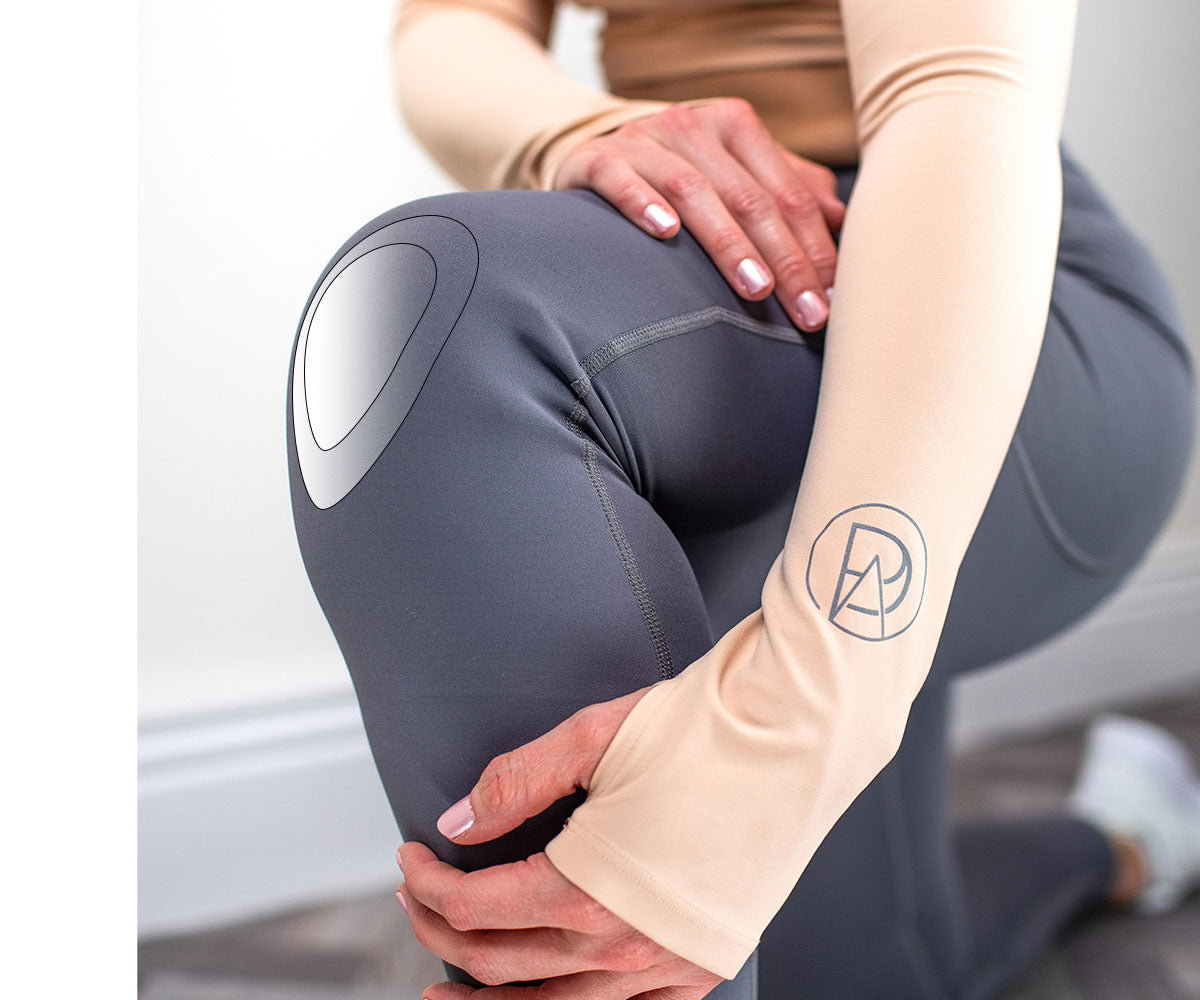 Benefits of PADA leggings
PADA is a unique proposition 100% focused on empowering women in a practical way, using high quality materials and expert design.
Discreet and comfortable.
Expertly fitted with a high-density, ergonomic, teardrop-shaped PU knee pad
The perfect blend of Spandex and polyester, with 240gsm thickness (making them opaque and reassuringly supportive)
Flatteringly high-waisted
Printed with reflective silk on the logo - so it shows up in headlights when running
Designed with a shorter waistband than standard - so there's no gapping during movement
Dispatched with their very own PADA branded washing machine bag
Easy to care for using the wash bag provided.
GET YOUR PAIR
*Source: https://classicrehabilitation.com/knee-pain-statistics-and-causes/
Please note, although PADA aims to protect the knee and part of the patella and top of the tibia with our hi-density pad, this is not a medical-grade product and you should always seek guidance from a doctor for knee pain.