Regular price
$112.00
Sale price
$99.00
Unit price
per
Sale
Out of Stock
⭐️ FREE P&P & 60 DAY RETURNS 🚛
Empowering your every move with comfort and confidence. PADA's five star rated leggings are what you need in your gym wardrobe.  

We get it, life is busy. You want gym and yoga clothes that do the job, no messing about. Sick of knees that crunch with every burpee, and waist bands that fall down throughout yoga? PADA knee-padded leggings are perfect for you. 
Why do you need Kneepadded leggings? 
If you find yourself looking for knee pads online after pilates, hoping that the thicker mat will be available in yoga class, or grabbing a cushion to put under your knees for burpees, these leggings will be your new best friend. 
Designed by a mum and yoga teacher, these high-quality leggings are built to last and withstand all life throws at you. With high-density knee pads seamlessly built in to the super sculpting quality British design, say goodbye to compromise and hello to flexibility. Available in a variety of colours, plus regular and petite length.
Under 5ft 4? We suggest going for a petite size. 
We love PADA Knee Padded Leggings For Yoga, Pilates and Gym because

Barely noticeable ergonomic knee pad created with high-density foam 
Expertly designed and moulded knee pad and seamless stitching ensure a comfortable hug for your knees 
Full-length flattering leggings that go with everything
Super soft polyester/spandex high-quality fabric 
Opaque fabric, without being too thick 
Sculpting high waist design 
Reflective logo print, perfect for running outside 
Perfect-sized phone or key pocket
Available in various sizes
FEATURES

78% polyester, 22% spandex, with 240gsm thickness
Active cushioning technology
High-density, ergonomic, teardrop-shaped PU knee pad to protect the patella and top of the tibia
Hidden drawcord for additional optional support
Short waistband to prevent gapping during movement
Handy phone pocket
Available in S, M, L and XL
Reflective silk detailing

Includes PADA branded washing machine bag so that you can wash them without any worry.
SIZE GUIDE

XS = UK 6/8

S = UK 8/10

M = UK 10/12

L = UK 12/14

XL = UK 16/18

Unsure on sizing? We recommend sizing down. The sculpting fabric is made for the stretch!

Short queen? If you're under 5ft 4, we recommend going for a petite size.
CARE INFORMATION

Care for your PADA leggings, and they'll care for you. It's super simple!

Simply pop them into the branded wash bag that is sent free of charge with your PADA leggings
Put in the washing machine on a delicate or 30-degree cycle
Air dry the leggings lying flat
Do not fold at the knee pad, iron, or tumble dry

PADA cares for the environment, too. Our packaging is eco-friendly, and the labels are even plantable, containing English wildflower seeds - so you can watch the flowers bloom along with your confidence!
Share with your friends
Free standard delivery on all orders over £50. 
Well these leggings are a game changer
By far the most comfortable leggings I own! Would definitely recommend!
Thank you so much for your feedback! Hannah xx
I absolutely love
I absolutely love the pink set !!! I'm obsessed, it's channeling ballet soft core! The fabric is amazing! So stretchy, will be ideal for Pilates/yoga/cardio
Ballet all the way! Thank you so much for your feedback! Hannah xx
Gift for my daughter
They look lovely and good quality, fingers crossed they will fit as it will be very close to the return schedule 🤞
Hi Christine! Hope you're really well. Thanks for your lovely review. If you do have any problems with the fit then drop me a message (hello@padatribe.com) and we can help you!
Hannah xx
Tried them teaching
They were sooo comfortable! Love the pocket on the side too. Unfortunately I couldn't take them on a proper spin as I busted my neck but as soon as it's better I'm going to dance in them.
We are so happy to hear this. Thank you Ellie x
My range of motion is more perfection in this set.
I am happy to be the owner of these wonderful products
Aww thank you for your lovely feedback, Arzu! xx
View full details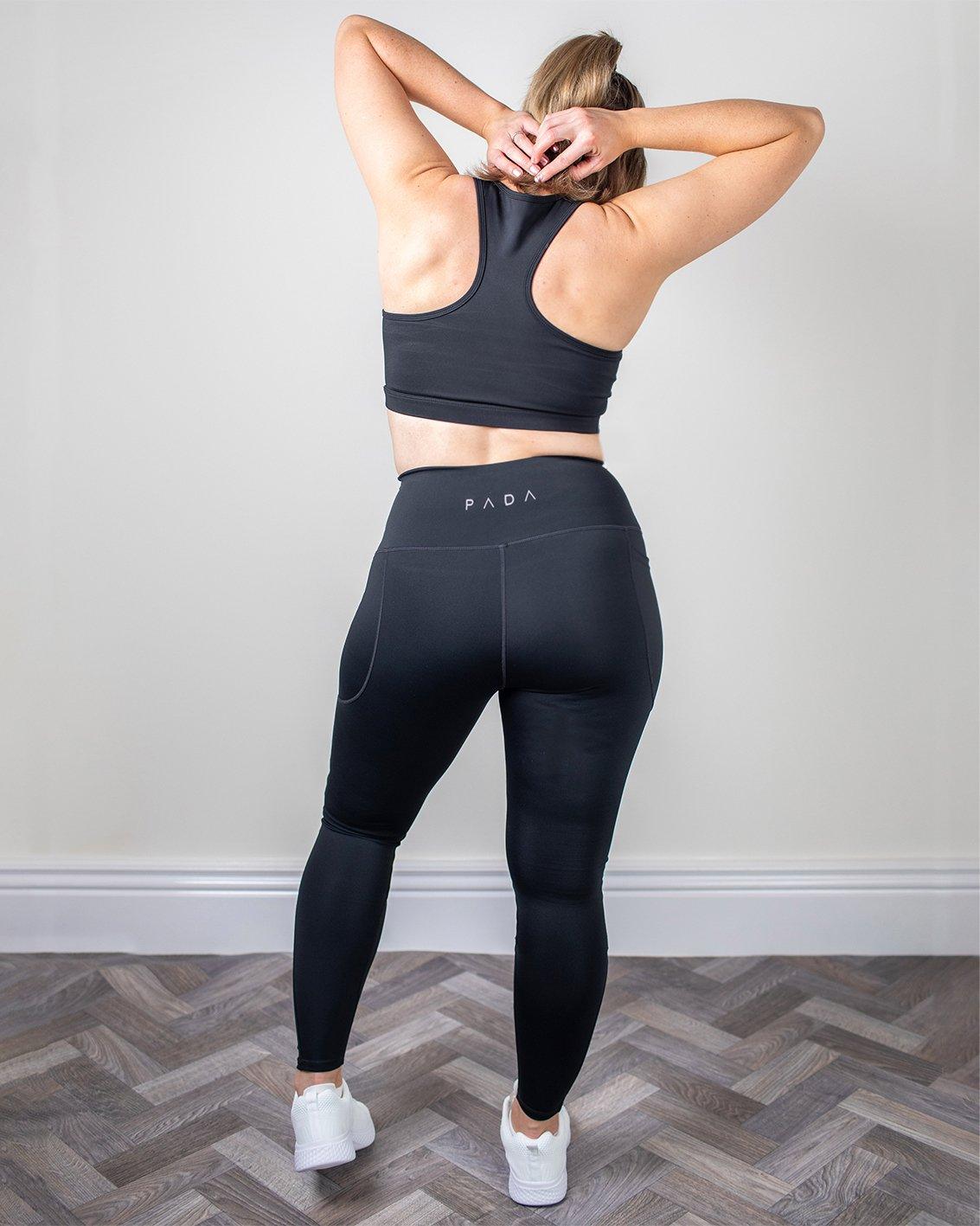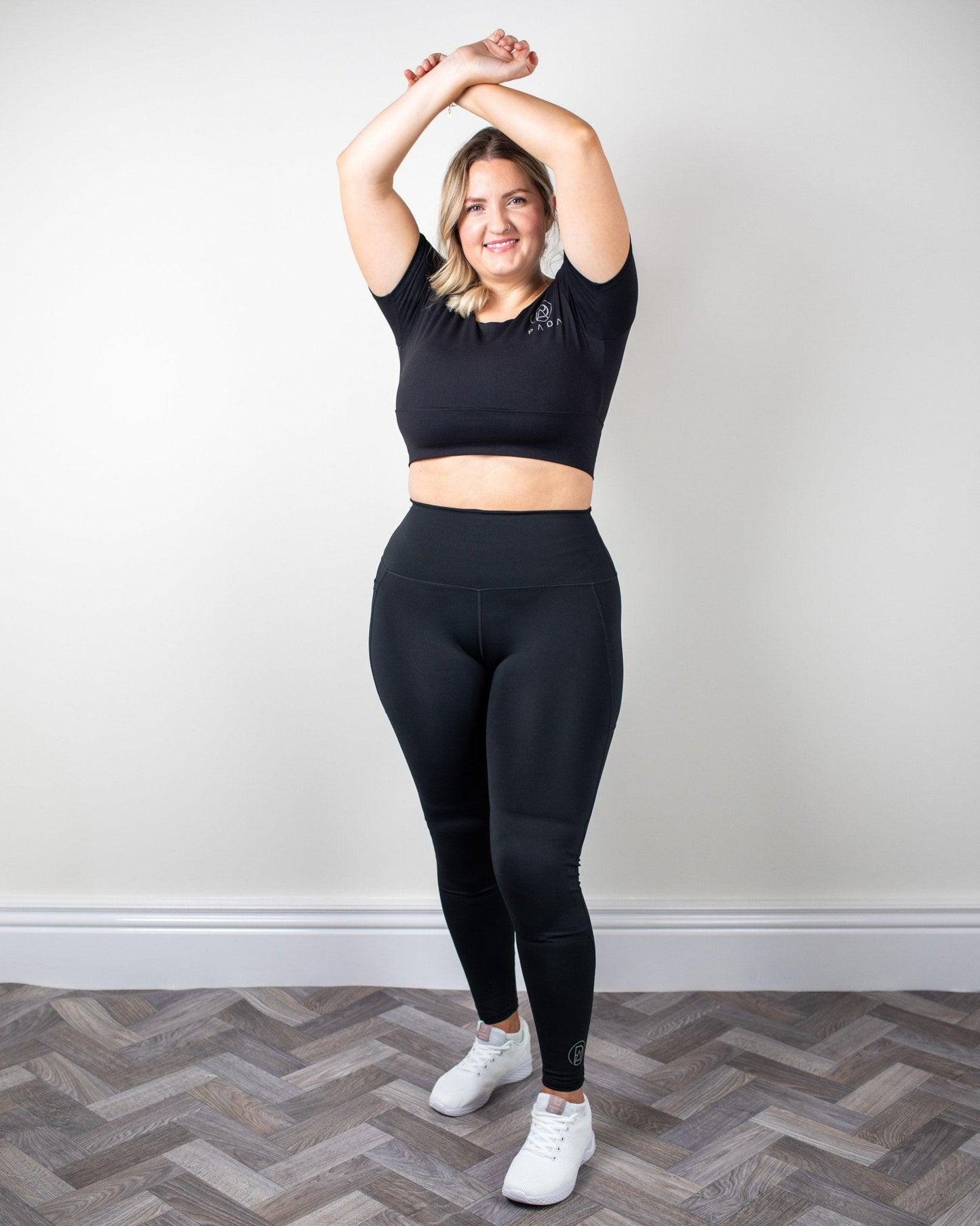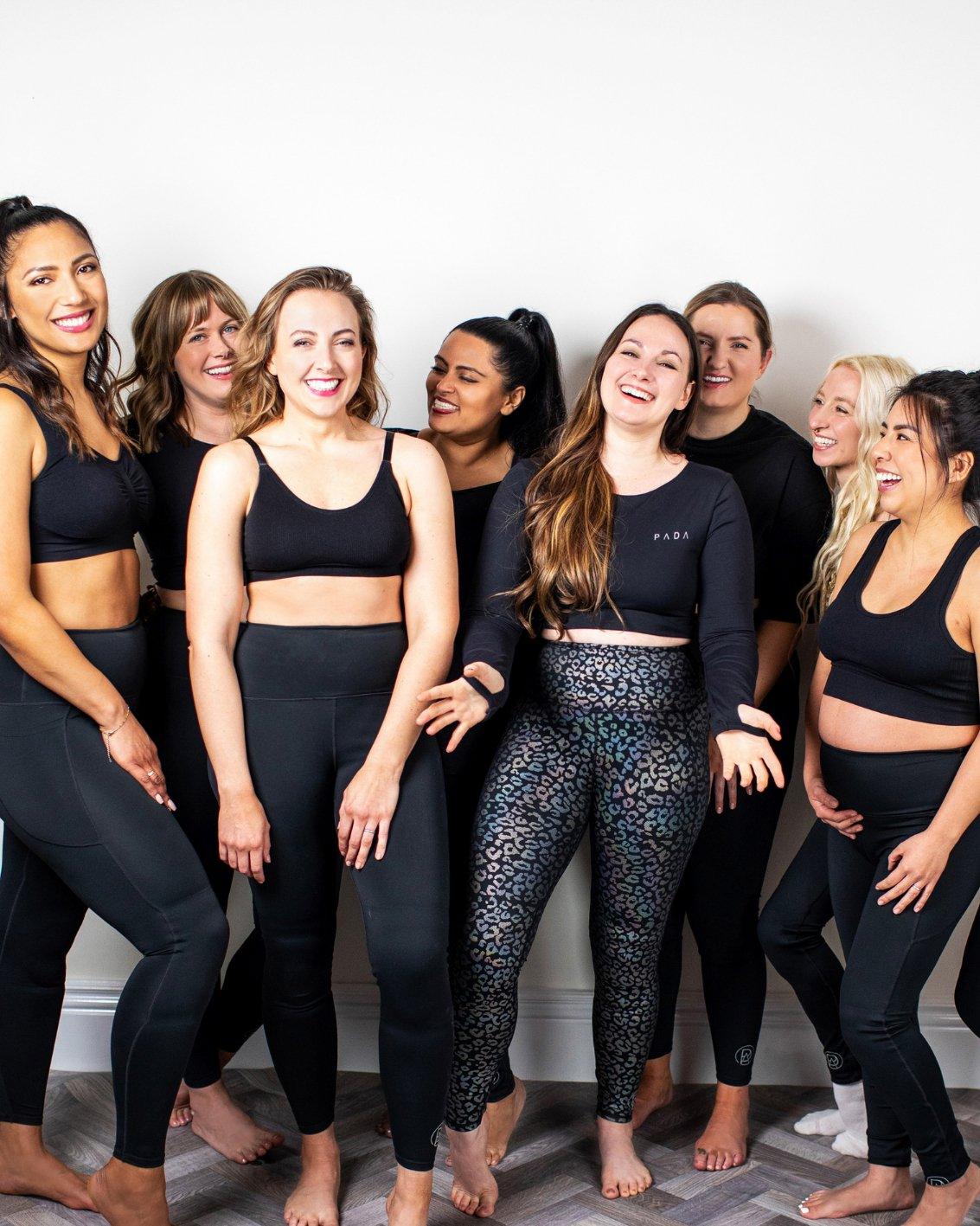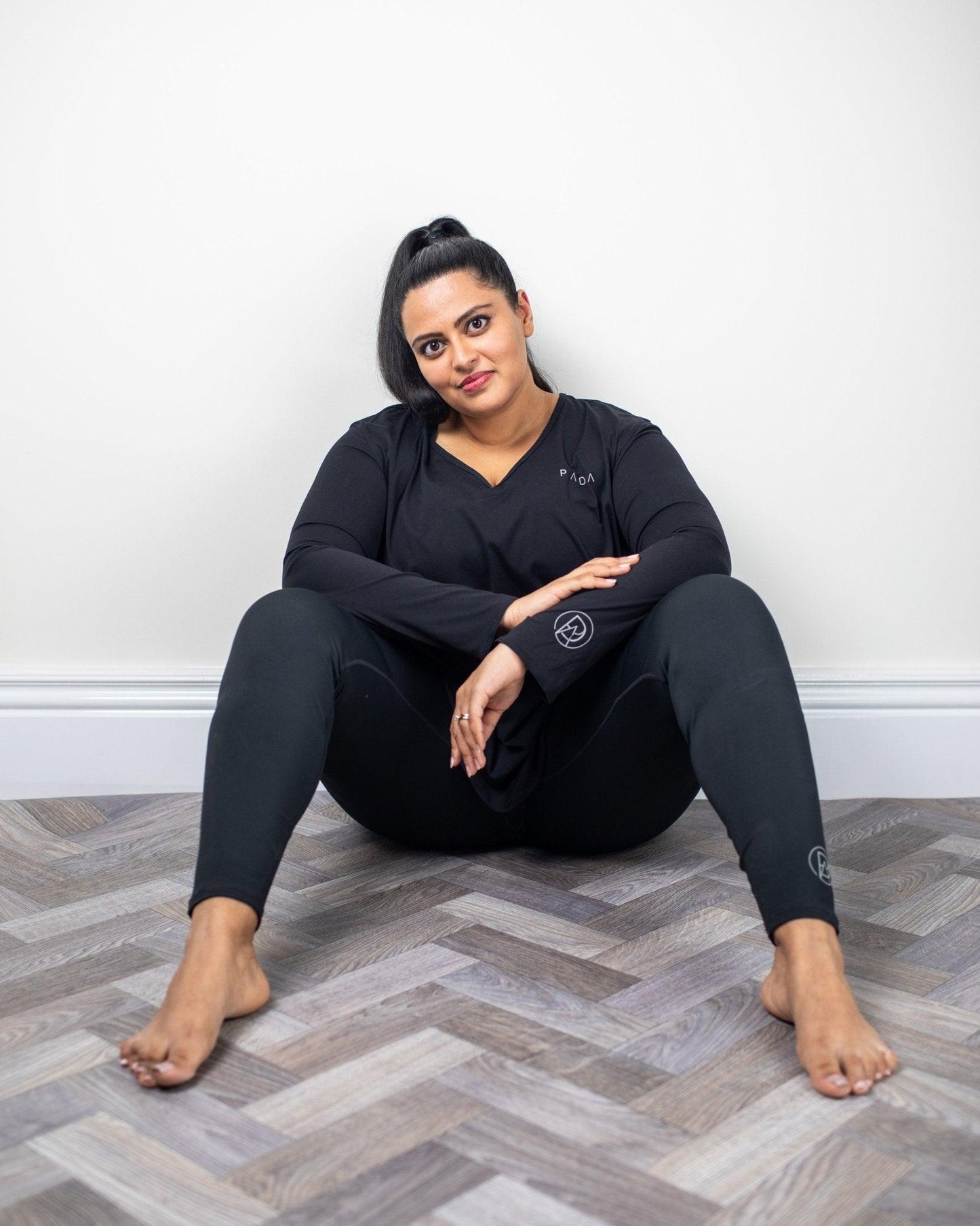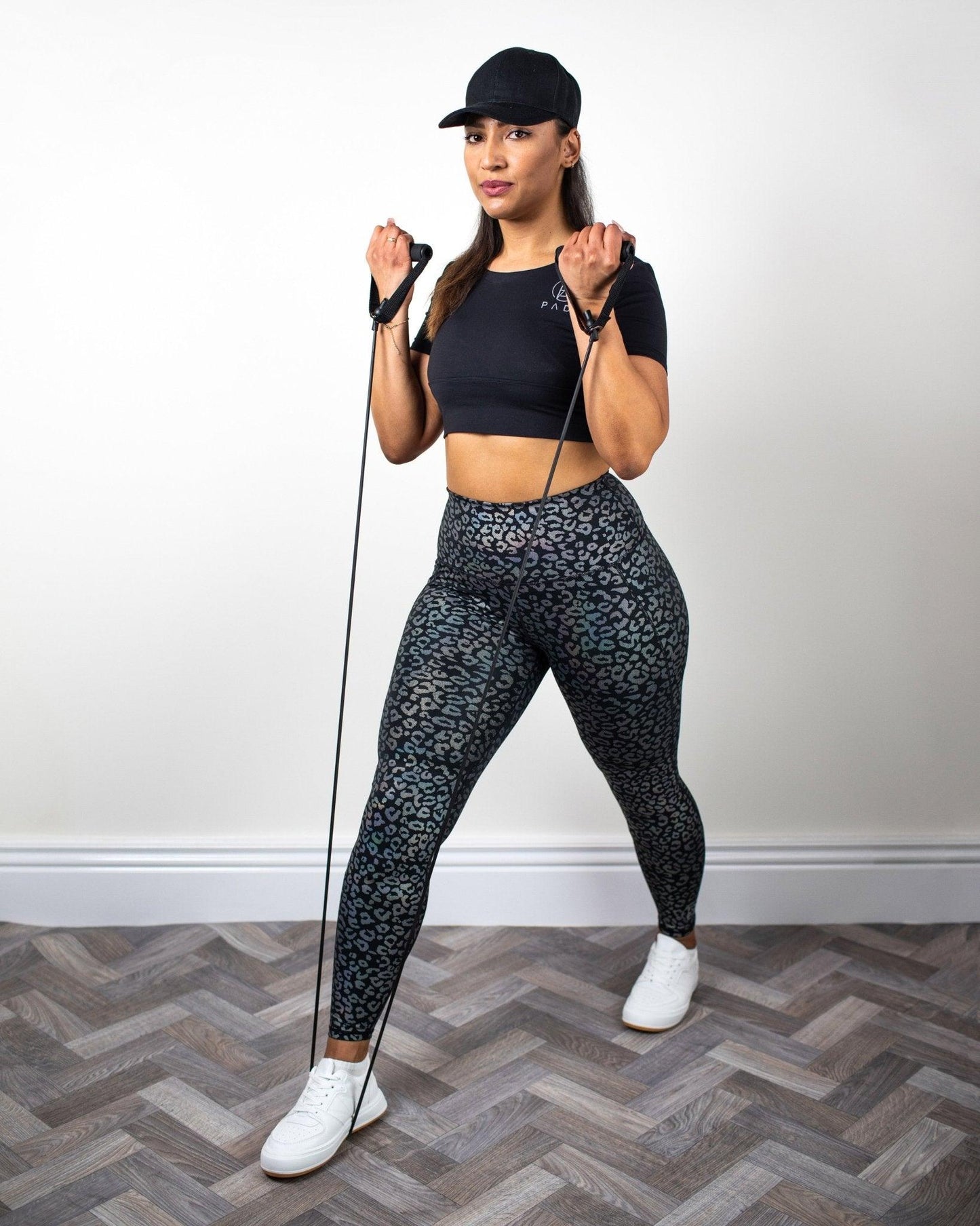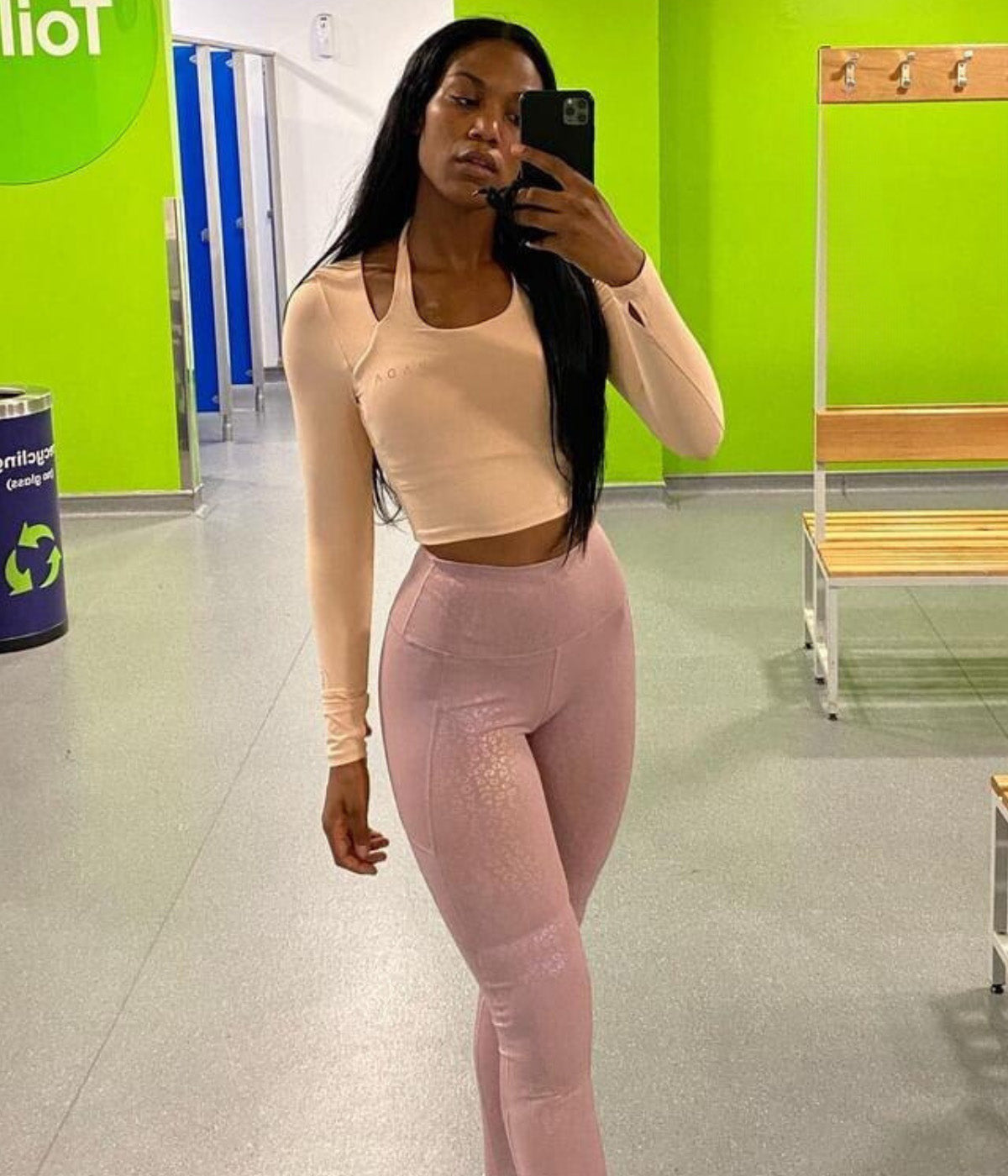 Review From Our Tribe
The lovely Angelina says:

"Absolutely loved them. As I've been weight lifting the knee pads offer great knee support...
The fabric is amazing. So stretchy, would be ideal for Pilates, yoga or cardio."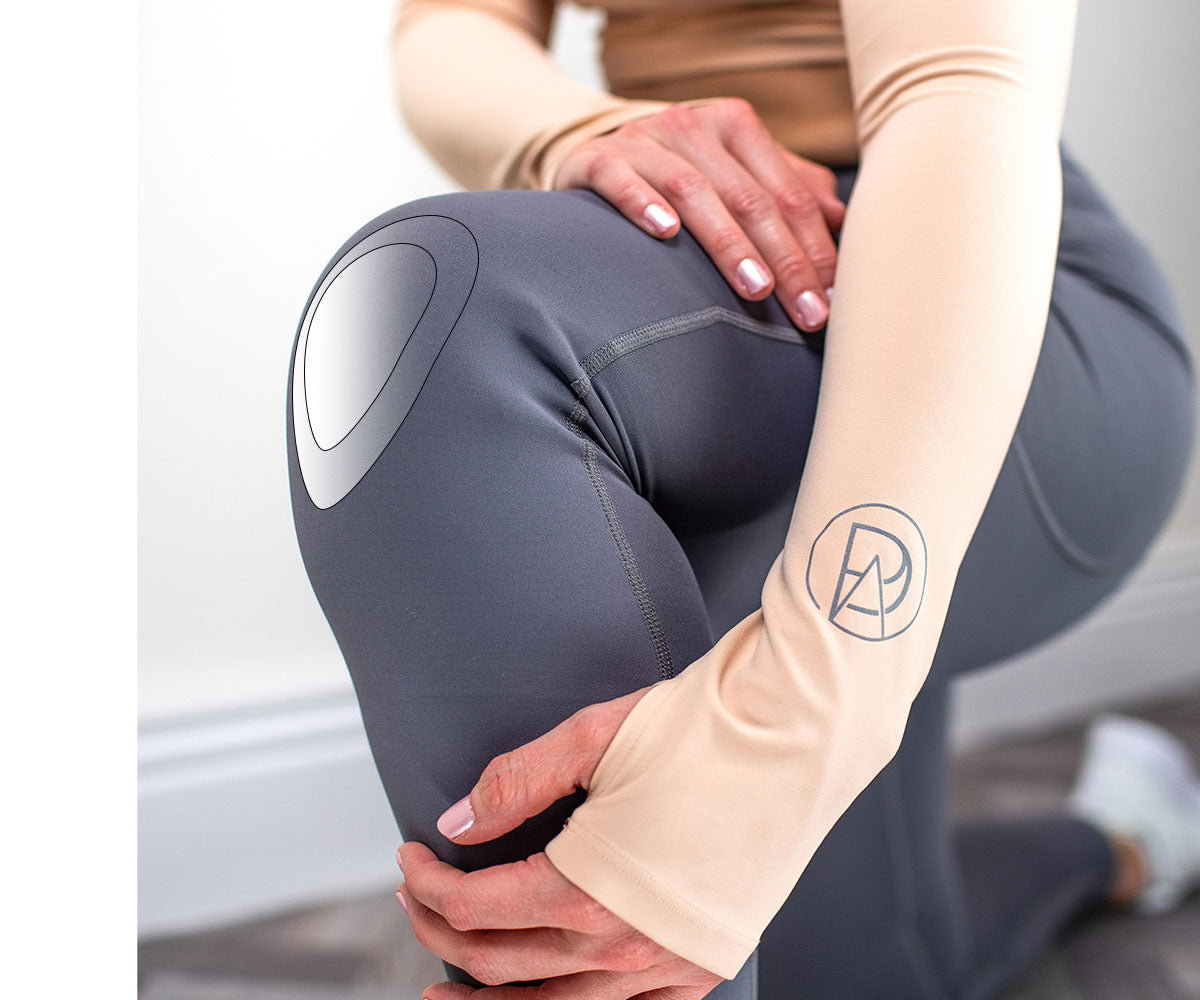 Kneepadded Leggings
PADA leggings are uniquely and expertly designed in the UK by a yoga teacher. They're high-waisted, high-quality, super stylish, and boast active cushioning technology with high-density built-in foam knee pads, to keep you moving with ease through everything life throws your way.
Phone pockets that store your device.

Silk printed logo with reflective ink.

Super high waist and booty contouring.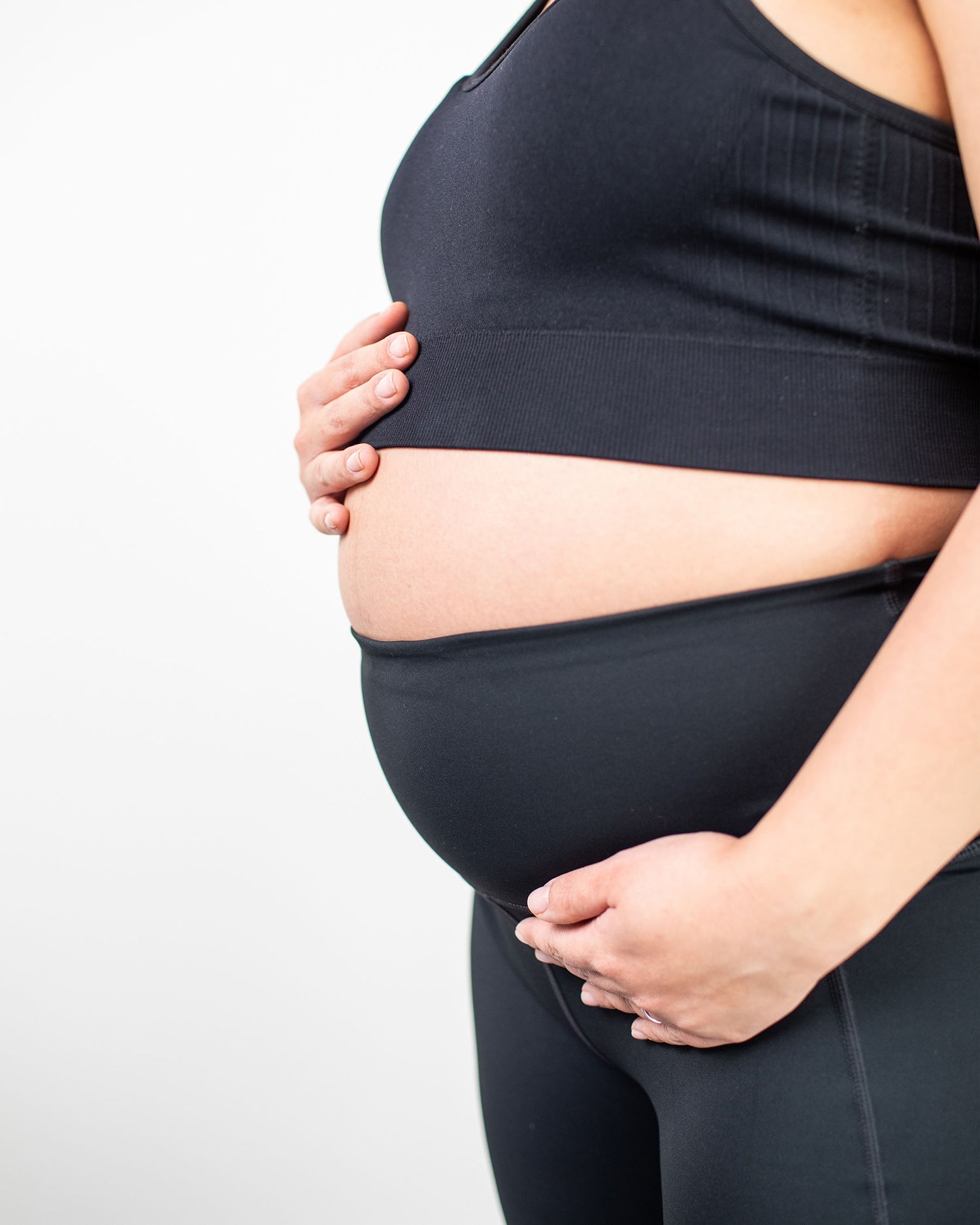 Leggings Made For Every Woman
No more weak waist bands or unflattering cuts. PADA leggings use a luxurious high quality blend of spandex and polyester to create a durable, soft and sculpting piece of clothing that you can wear day in, day out.
Goes Great With...
PADA have exclusively designed gym/yoga tops. Here at PADA, we are 100% focused on empowering women in a practical way, using high quality materials and expert design. Our gym wear are classic, stylish designs that work on every woman, so you can get your class or gym session done, feeling secure, sculpted and stylish.