Yoga and Gym Tops that work for every body.
PADA have exclusively designed gym/yoga tops. Here at PADA, we are 100% focused on empowering women in a practical way, using high quality materials and expert design. Our gym wear are classic, stylish designs that work on every woman, so you can get your class or gym session done, feeling secure, sculpted and stylish.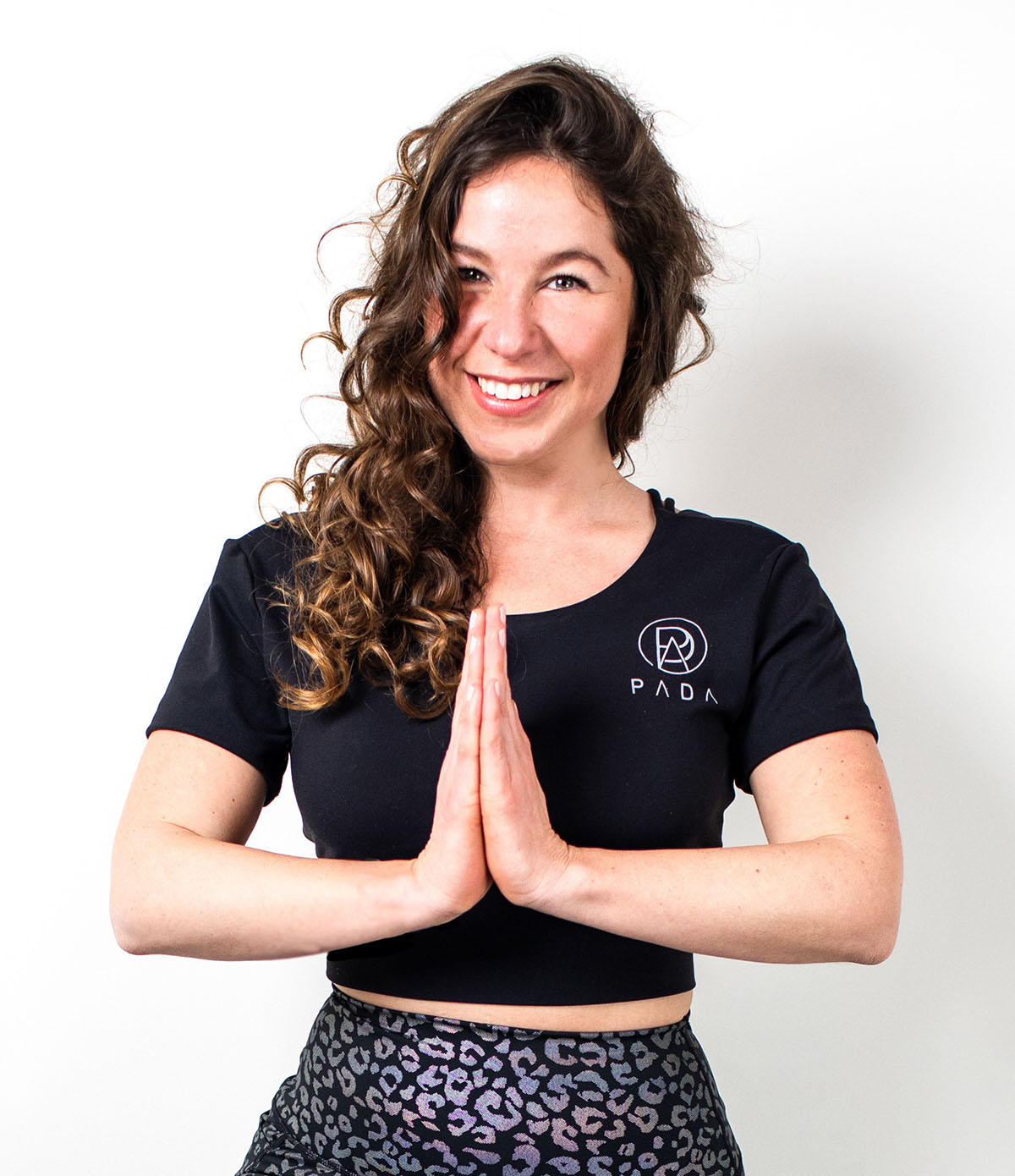 Shop Our 5⭐️ Tops
Customer Maisie said:
"Love my criss cross gym top from Pada which is buttery soft and has a fantastic design, which I've got lots of compliments on in the gym. My parcel was very quickly dispatched and I also loved the little extras included in the package, like a wash bag to keep my top looking good and garnet crystal. Lovely brand and will buy from them again."
SHOP CRISS-CROSS TOP
Why Choose PADA for Your Yoga Tops?
Choosing PADA For Your Yoga Tops

This means choosing quality, innovation, and sustainable practices. Our commitment to providing high-quality products is matched by our dedication to eco-consciousness. PADA's eco-policies ensure that every piece is crafted with the environment in mind, making your choice not only a step towards enhancing your practice but also towards a greener planet.

Elevate Your Yoga Practice Today

Elevate your yoga practice with PADA's range of yoga tops, thoughtfully designed to empower your movements and amplify your style. Step onto your mat in attire that mirrors your dedication to holistic wellness. With a focus on quality, comfort, and sustainability, PADA's yoga tops for women are a testament to our commitment to enhancing your yoga journey.

Amazing Reviews From Customers

Trusted by hundreds of customers, PADA tops have had fantastic reviews from our awesome customers, including yoga teachers, pilates enthusiasts, surgeons and physiotherapists.

One reviewer said: "The cut is so nice and that material is incredible! One of the nicest yoga tops I've ever worn. I love how the crop is slightly lower than bra height, just that extra bit flattering."
Discover the Perfect Blend of Comfort and Style with PADA's Yoga Tops
Yoga, a practice that unites the mind and body, deserves attire that complements its essence.  At PADA, we understand the importance of yoga tops for women that empower and enhance your performance. Let's delve into what sets our yoga tops apart in your journey towards holistic well-being.
Breathable and Flexible Yoga Tops
Breathability and flexibility are the pillars of a good yoga top. These tops are crafted from materials that allow air circulation, keeping you cool and comfortable during your practice. With the flexibility to accommodate various poses and stretches, yoga tops ensure that you can move seamlessly without any constraints, empowering you to embrace every movement without hesitation.
 Material Matters: Moisture-Wicking Magic
 Workout tops often feature moisture-wicking fabrics or blends, a vital attribute for an intense yoga session. Moisture-wicking materials efficiently absorb sweat and moisture, preventing discomfort caused by dampness and allowing you to stay focused on your practice. PADA's selection of tops are created using a blend of polyester fabric, set to sculpt and support your body and wick away moisture. 
Built-In Support for Enhanced Performance
Support is key when it comes to yoga tops. Many PADA yoga tops come with built-in sports bra support, offering you an extra layer of comfort and assurance. Whether you're flowing through Vinyasa sequences or holding challenging poses, the integrated support ensures you're fully supported, allowing you to concentrate solely on your practice.
 Variety to Suit Your Preferences: Styles and Cuts
PADA offers a diverse range of yoga tops for women, catering to different preferences and styles. From fitted cuts that hug your body to loose designs that offer freedom of movement, our collection has something for everyone. Whether you prefer classic black or prefer nude tops, PADA yoga tops combine aesthetics with functionality, empowering you to express yourself on the mat.