Gym leggings to move through life with freedom and confidence.
Expertly designed yoga leggings with ergonomic knee support pads - the perfect companion for everyday life. These workout leggings are ingeniously designed with built-in knee pads that offer both cushioning and support. Crafted to perfection, these leggings provide a unique blend of comfort and functionality, ensuring you can tackle your favourite activities without the worry of knee discomfort.
Knee Padded Yoga and Gym Leggings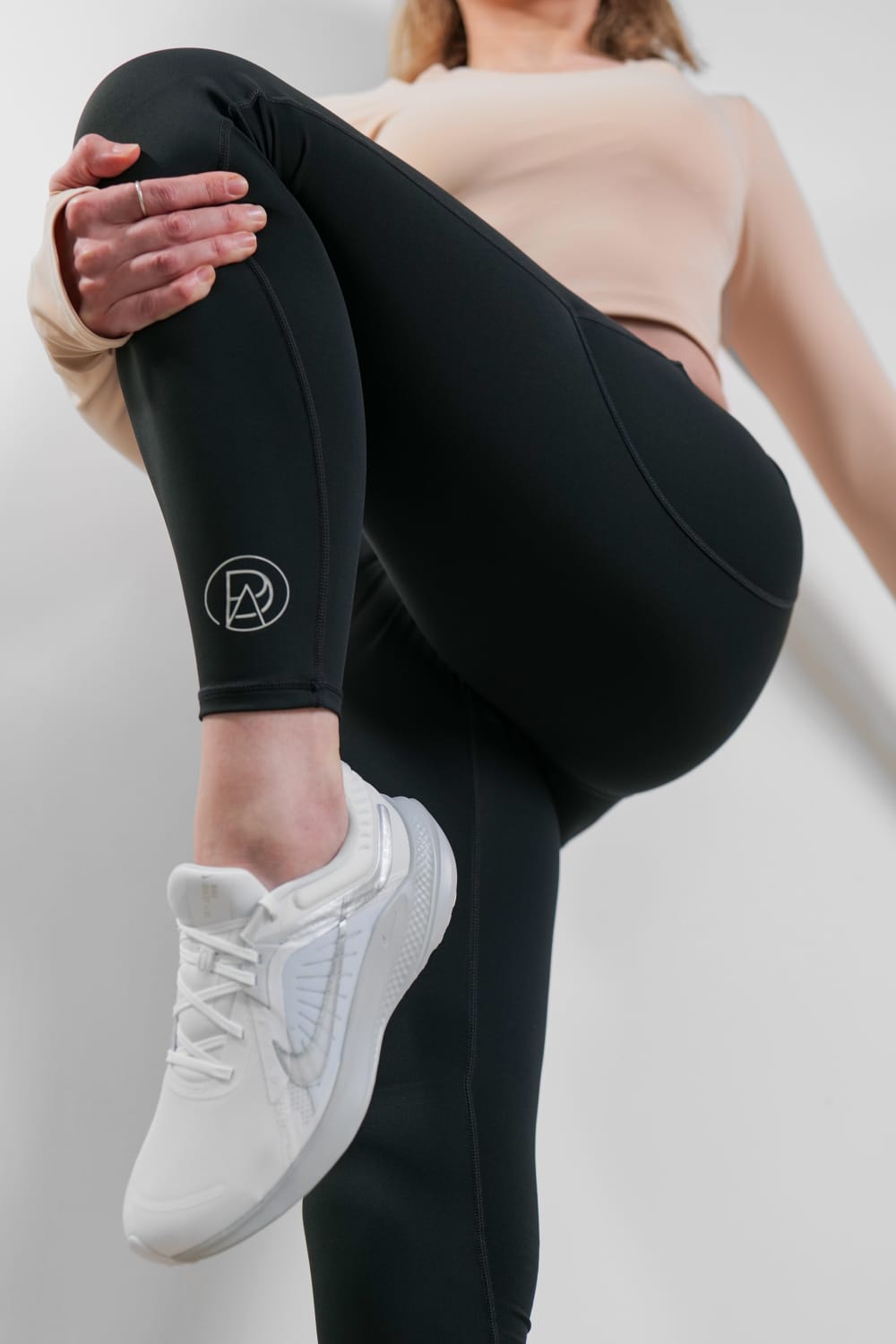 Elevate Your Comfort and Performance with PADA Knee Padded Yoga Leggings
Leggings have become an essential staple in every woman's wardrobe, offering unparalleled comfort and versatility. However, when it comes to certain activities like yoga, pilates, or even just everyday movement, regular workout leggings might not provide the necessary support and protection for your knees. That's where PADA's revolutionary knee padded leggings step in, redefining your workout experience and beyond.
SHOP BLACK LEGGINGS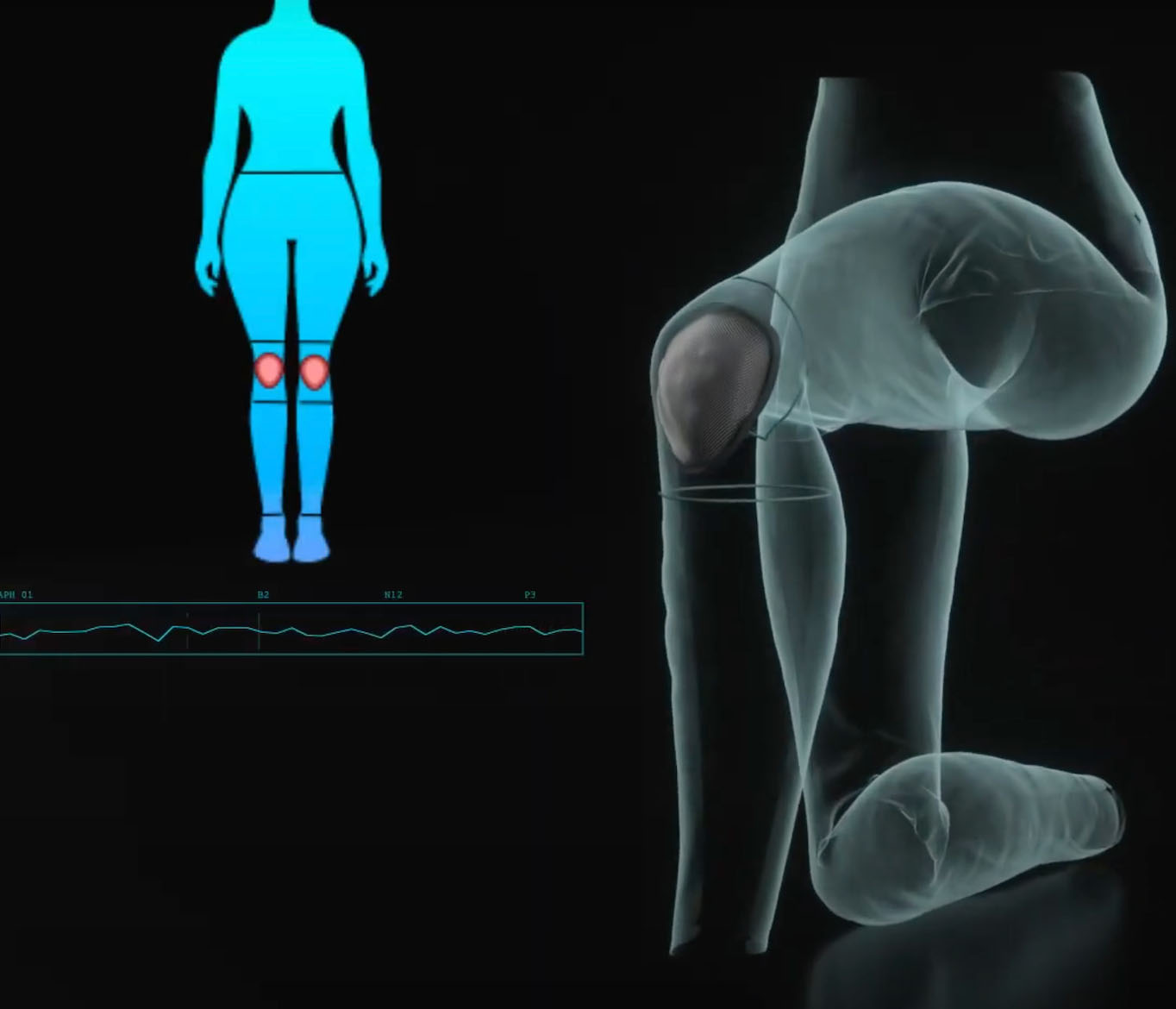 Intergrated, Barely-Visible Kneepads
Workout Leggings With Benefits! PADA's knee padded leggings offer a range of benefits that cater to both yoga enthusiasts and gym-goers.
With their high-waisted design and squat-proof material, these leggings provide comfort and coverage, allowing you to move with confidence during your workouts. The sculpting and supportive nature of the leggings ensure that your knees are well taken care of, whether you're striking a yoga pose or lifting weights at the gym.
These leggings are not just for intense workouts; they're also ideal for hiking and outdoor adventures, where knee support is essential.

Knee Support Where It Matters Most For Pilates, Yoga and More
The knee pads integrated into PADA's leggings play a crucial role in safeguarding your knees during a variety of movements. From yoga poses that put pressure on the knees to gym workouts involving lunges and squats, these leggings offer padding and a little extra protection to the delicate knee joint. Whether you're dealing with knee pain or simply looking to prevent discomfort, PADA's knee padded leggings can help support you to move with freedom.

For Every Woman and Every Activity

PADA's knee padded leggings are designed for every woman. Whether you're a dedicated yogi, a fitness enthusiast hitting the gym, or someone who simply values knee comfort during daily activities, these leggings are your go-to solution. Often, women will look for pilates knee pads or mats to help with their classes, but PADA gymwear offers knee protection without restricting movement, giving you the freedom to fully engage in your chosen activity.

Comfort Beyond Workouts

While PADA's knee padded leggings excel at the gym, they're not limited to when you're doing a session. Whether you're running errands, gardening, chasing after kids, or simply spending a busy day on your feet, these leggings provide the same level of knee support and comfort, ensuring you can focus on your tasks without discomfort.

Choose PADA for Your Yoga & Workout Legging Needs

Choosing PADA means choosing quality, innovation, and comfort. With their focus on providing exceptional knee support and ensuring that your leggings are up for any challenge, PADA stands as a reliable companion on your fitness and everyday journeys. Don't compromise on knee protection – embrace the difference that PADA knee padded leggings bring to your life. Elevate your comfort, protect your knees, and make every movement a confident one. Experience the PADA difference today!